Hurricane Creek Watershed-based Plan
The Hurricane Creek watershed encompasses 16,590 acres, or 26 square miles and is located entirely in Williamson County, Illinois. It is part of the larger Big Muddy River watershed. Six municipalities make up the relatively small population of the watershed. The City of Herrin being the most populated, contributes the most urban runoff in the watershed.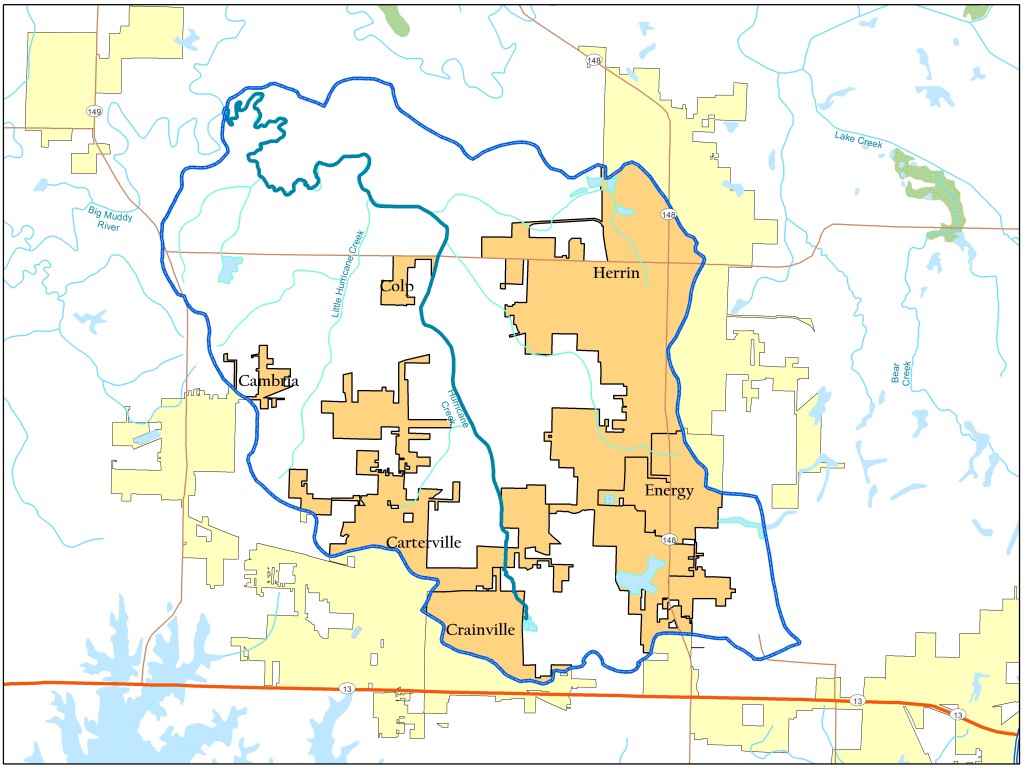 An initial stakeholder meeting was held in 2015 to gain awareness of planning efforts and to garner membership for the Hurricane Creek Watershed Council. The council usually met monthly and provided guidance throughout the plan. This included discussing existing knowledge of the watershed and suggesting best management practices (BMP) for the plan.
Planning Documents