Serving as southern Illinois' Areawide Water Quality Planning agency, Greater Egypt has an active role in the development of watershed-based plans for watersheds in the region. Watershed-based planning involves a stakeholder-driven approach to improving water quality.
This collaboration usually involves forming a watershed committee that provides local knowledge and steers plan development. The committee also proposes best management practices (BMP) to reduce nonpoint source pollution in the watershed. The committee can include:  government officials, environmental groups, local citizens, public works, and other concerned members of the public.
To be approved by the U.S. EPA, a watershed-based plan must include the Nine Minimum Elements set forth by the agency. If approved, management measures in the watershed-based plan can be eligible for Clean Water Act Section 319 funding.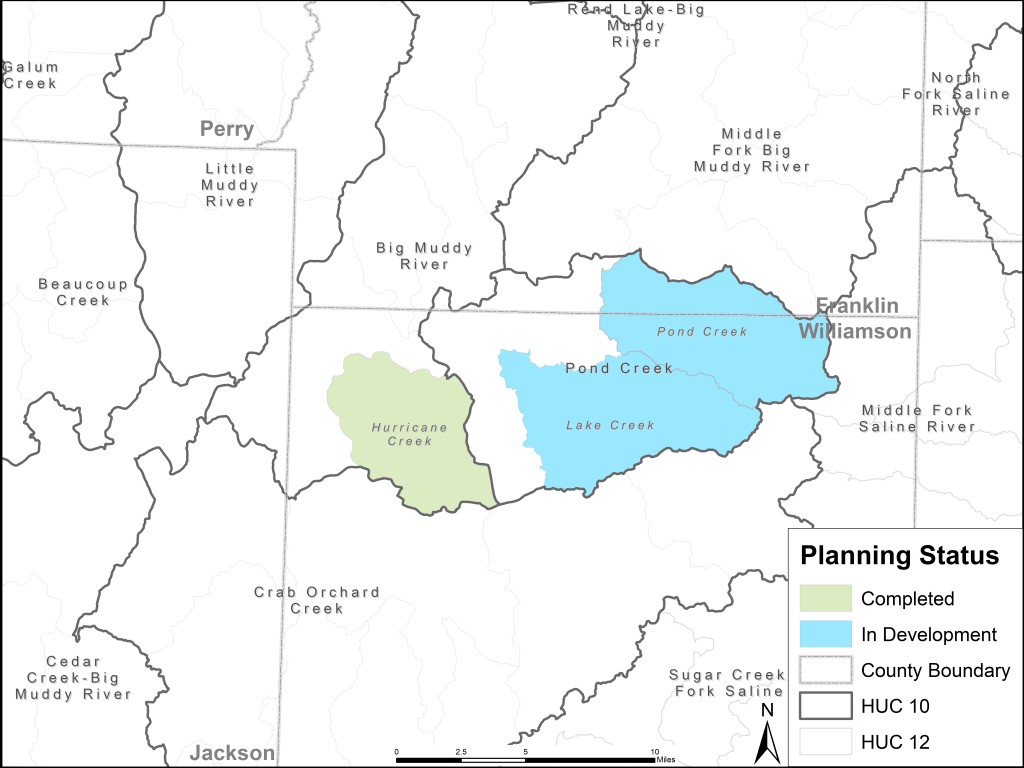 Current Watershed-based Planning
Lake Creek Watershed-based Plan
Pond Creek Watershed-based Plan
Completed Watershed-based Plans