Economic Development Projects
Greater Egypt serves as the Region's Economic Development District for the Federal Economic Development Administration and the Local Development District for the Delta Regional Authority. Funds from EDA and DRA allow Greater Egypt to work within the region to develop economic development projects and seek funds for their implementation.
Economic Development Administration
Ongoing EDA Funded Projects
Southern Illinois Airport Realignment.  The SI Airport received nearly $1.2 million to realign the entrance roads to the Airport campus.  The project is expected to create 75 new jobs.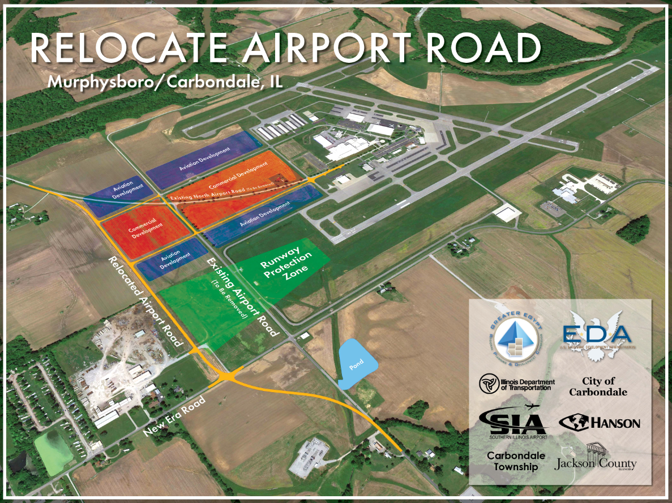 Mt. Vernon Industrial Park.  The City of Mt. Vernon received $3.25 million from the EDA to construct a new 100 acre industrial park.  The project is expected to create 575 new jobs.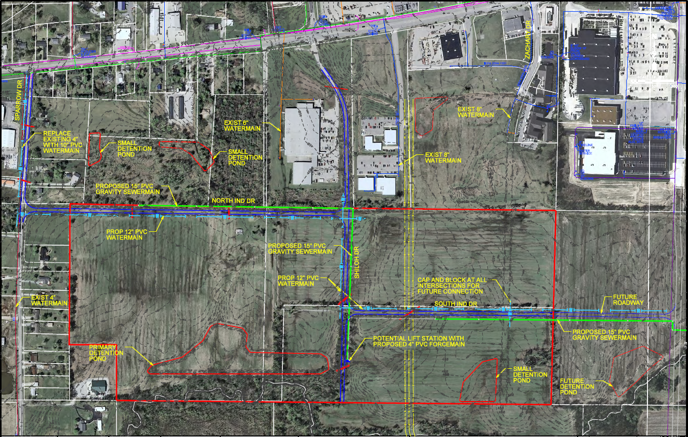 Delta Regional Authority
DRA Funded Projects
2017

Franklin Hospital District Digital Mammography Upgrade. DRA Investment: $140,404. Total Investment: $156,305. This upgrade will meet the healthcare needs of patients in distressed areas. The hospital will modernize its imaging department by replacing the current analog breast imaging system with digital capabilities, an upgrade that is necessary to meet federal, state and American College of Radiology certifications for continued operation and service.
Southern Illinois University (SIU) Medicine Building. DRA Investment: $113,218. Total Investment: $15,231,457. This project will provide educational/job training equipment for a 44,842-square-foot Family Residency and Physician's Assistant Training Center (SIU Family Practice) that will be built. SIU is partnering with Southern Illinois Healthcare on the new training center, which will combat the shortage of primary care providers in the area.
Rend Lake Conservancy District. DRA Investment: $515,000. Total Investment: $5,460,794. The district will build a second discharge pipe from its water treatment plant to add community capacity and allow it to support 170,000 customers in five rural counties. This project is funded through DRA's Community Infrastructure Fund and will maintain proper water pressure for customers and ensure adequate distribution during peak-usage periods.

2016

Strengthening the Regional Entrepreneurship Ecosystem. DRA Investment: $159,312. Total Investment: $199,249. The investment in the Southern Illinois Research Park will help grow and strengthen the region's entrepreneurial ecosystem.
 SESSER: Extending Water Main. DRA Investment: $67,263. Total Investment: $74,763. The multi-phase water main project will repair and extend six water lines for remediation of immediate and present threats to public safety. The project will include additional fire hydrants and increase the ability to provide fire protection services. Phases IV and V will directly benefit 10 households and approximately 30 people.
DU QUOIN: Lift Station to Serve Rea Clinic and Fairground. DRA Investment: $214,861. Total Investment: $3,238,040. DuQuoin will replace and restore major components of the Grant Way Lift Station and enable the City to support the continued development of the entire area. The DuQuoin Fairgrounds is a regional tourist attraction and generates an annual economic impact of $8 million.
DOWELL: Complete Flood Plain Remapping. DRA Investment: $10,000. Total Investment: $10,000. The City of Dowell will complete flood plain re-mapping.
Projects funded through DRA/EDA Program Partnership
2016

Greater Egypt Marketing Strategy.  Investment: $111,111.  Greater Egypt in partnership with the Southern Illinois Workforce Development Board will develop a regional marketing strategy and material to help attract businesses, jobs, and consumers to the region.